Academy Workshops!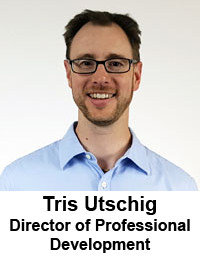 The PE Academy Professional Development Workshops continue to be met with open arms by Academy members. These synchronous 90 minute online workshops use Process Education principles to share ideas for strengthening the practice in our classrooms.
The Learning Process Methodology is fully implemented in the workshops; as participants experience pre-workshop reading and reflection, in-workshop presentation followed by group reflection and assessment of the ideas generated and shared. Similar to our work with students, the workshop participants are actively engaged in their learning and challenged to push their knowledge to new levels.
Post-workshop assessments show that those participating are growing and learning each time they chose to attend. The workshop are free to PE Academy members and their guests. PE Academy Workshops have been held thus far including a wide variety of engaging topics.